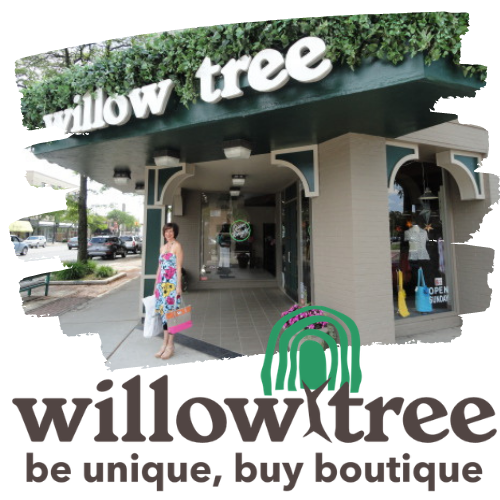 Willow Tree is no ordinary store. We stand for fabulous and unique fashions. There's always something new, exciting and fun at Willow Tree, with merchandise arriving daily.

We boast a beautiful, comfortable store where women feel very much at home. The ambiance is eclectic, whimsical, relaxed and unpretentious. We're one of a kind. We've got an awesome edge over any store we've ever visited. A friendly, helpful and professional staff that is eager to help you - not sell you.

Willow Tree has deep roots. Family-owned-and-operated since it's inception in 1968, in our "Main Street USA" Downtown environment. Ownership is on-site and right down the street at CHELSEA, our affiliate store, so we are connected in a way that chains can't be.

We're different & unique. We hear it all the time. Welcome to Willow Tree. You'll love it here!