Welcome to Willow Tree.  
This is no ordinary store. Willow Tree stands for great and unique fashions. There's always something new, exciting and fun at Willow Tree, with merchandise arriving daily.
We boast a beautiful, comfortable store where women feel very much at home. The ambiance is eclectic, whimsical, and unpretentious. We're not slick, shiny or plastic. We're one of a kind. Chain stores just can't do what we do—catering with such focus to the sensibilities of the women in our region.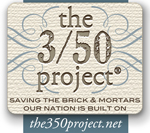 We've got an awesome edge over any store we've ever visited: A friendly, helpful, happy, and professional staff. We're here to HELP you, not SELL you. We love our customers! Willow Tree is a great store to browse with no expectation of buying. But we're also fantastic when you need fast, knowledgeable assistance. We know what we're talking about.
We've got deep roots. Willow Tree is and has been a family-owned-and-operated store since its inception in 1968, doing business in a Main Street USA downtown environment. Ownership is on-site and right down the street at CHELSEA, our affiliate store, so we are connected in a way that national chains can't be.
We're different and unique. We're told that all the time. We're proud of it and work hard to keep it that way.
Welcome to Willow Tree. You'll love this place. We look forward to getting to know you by name.